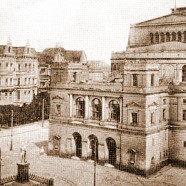 Legal Office exists in the market of legal services in Szczecin since 2011.
In our daily work we put a special emphasis on creating partnership relations with our clients based on a mutual trust. The activities of the Office combines both experience as well as dynamism and innovation of the young generation of lawyers.
Rendering of a comprehensive and effective civil/bussiness trials and legal services for companies is made possible due to the competence and experience of the Office team – people who for many years have participated in civil/bussiness trials and have provided legal services for business and have a good understanding of the business operations and Leeds of the clients. Having appropriate skills our office is billing to deal with  unusual cases requiring original solutions and expertise.
The Office is located in Szczecin, but provides comprehensive legal services to enterpreuners and individuals from all over western Pomerania.
The Office provides its services in Polish and English language.